Meet Dr. Fraga
Dr. Mary Fraga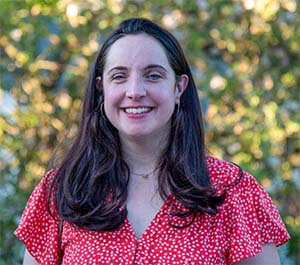 Dr. Fraga is a board-certified pediatrician and Fellow of the American Academy of Pediatrics. She received her undergraduate degree at Dartmouth College and her medical degree from the University of Rochester School of Medicine and Dentistry. She went on to complete her training in pediatrics at Children's Hospital at Montefiore of Albert Einstein College of Medicine.

Prior to joining Baker Pediatrics, Dr. Fraga practiced in Westchester, NY and at Greenwich Hospital for over 7 years. She has a special interest in preventative medicine, and cares for children of all backgrounds,from healthy to the medically complex. Dr Fraga is fluent in Spanish. During her training, she practiced medicine abroad in Spain and Guatemala. She has been actively involved in advocacy initiatives to improve the well-being of children.

She lives in Westport, CT with her husband and 2 young daughters. In her free time, when she is not chasing her girls, she enjoys hiking, baking and traveling.

Dr Fraga is thrilled to join the Baker Pediatrics team!